Become a Member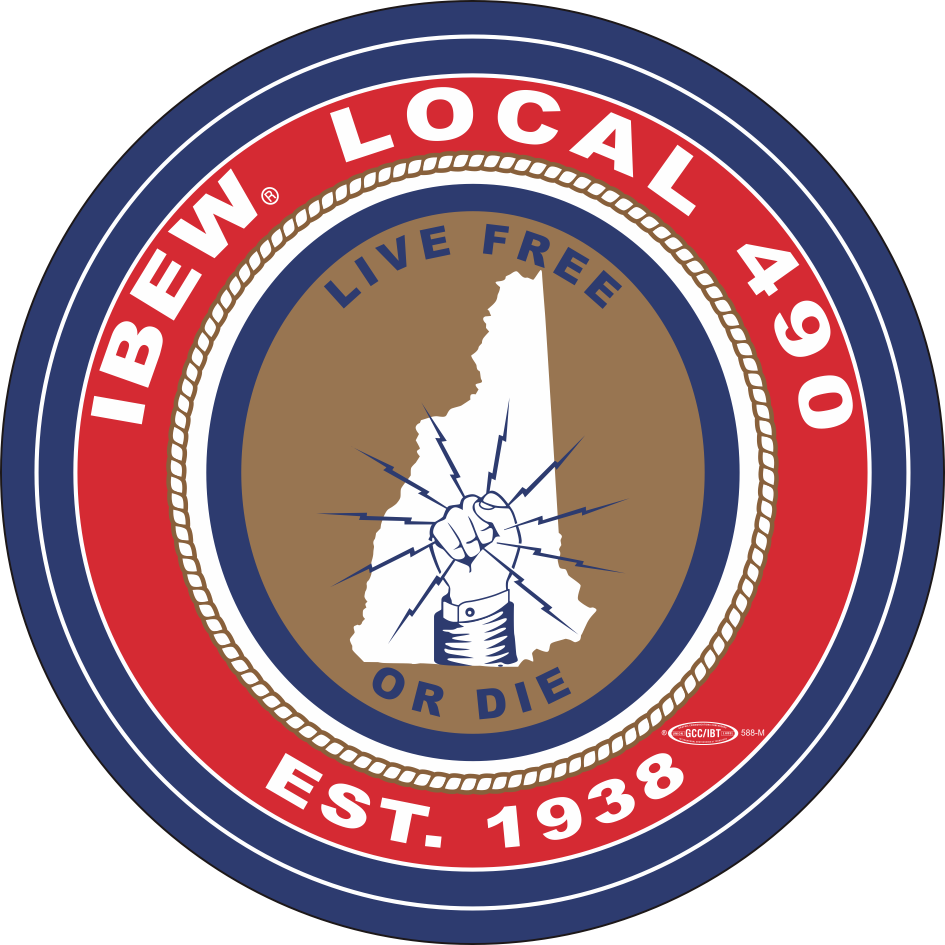 Becoming a member
Why become a member of local 490? With local 490 you will have access to great benefits, training, and the ability to write your own future. Along with the assurance of a wage you have a say in negotiating, you'll be enrolled in multiple retirement programs and health insurance, at no cost to you. Below we'll go over the benefits that come along with membership in the local.
Health insurance
In the modern day, health worries are a major stress in people's lives. We take these worries seriously and remove them with a great comprehensive medical plan, that is paid for by the contractors you work for. This plan comes with very low out of pocket deductibles, and covers health, dental, vision, and short-term disability.
One thing people learned with the pandemic, is that having your insurance coverage tied to your employment status can be dangerous. With our health insurance plan, as you work your normal shift, hours will be banked each full month that you work for insurance. These banked hours can then be used if you have a break in service for any reason. A maximum of 6 months can be banked for time. This means even if you aren't working, you can use your banked hours to make sure that you don't lose coverage for up to the 6 months. You can read the full coverage plan below.

NECA/IBEW Family Medical Care Plan
1-877-937-9602
The health insurance package is administered by NECA/IBEW Family Medical Care Plan. You become eligible on the first day of the benefit month corresponding to the eligibility (work) month in which you first accumulate at least 140 credited hours of employment. For example, if your employer makes contributions for you at least 140 credited hours for work performed in January, your coverage will start on March 1.
---

Dental Insurance:
MetLife Dental
1-800-942-0854
The dental insurance package is administered by MetLife. Eligibility is the same as with the health insurance.
---

Vision Insurance:
VSP Vision Care
1-800-877-7195
The vision insurance package is administered by VSP. Eligibility is the same as with the health insurance.
---

Retirement plans
With the local you'll have access to retirement plans that aren't offered in most places anymore. On top of having a well-funded defined benefit pension, local 490 also has a great annuity plan. Below we'll break down all of the plans you will start participating in on day one of becoming a member.
The first plan we have is the local 490 defined benefit pension. This plan takes 5 years to get vested into. To receive a vested year, you must work for 1200 hours from June 1st to May 31st. To receive this pension, you can either take it out when you are 65 years old, or when your age plus years of service equal 85. Currently this pension pays out at a rate of $110.00 per month, per year of service. So, for example even just 5 years is a payout of $550.00 a month. This pension is not like an annuity were when it's gone it's gone, this stays with the member for the duration of their life after they retire. As you can imagine with the worries of being on a fixed income, we take this stress away to. With a 20-year pension, you can rely on $2,200.00 a month at retirement, just from our pension.
The second pension plan is the NEBF pension. This one is also paid for by the contractors. With this plan the retirement age is 65 years old, and it pays out at $32.00 per credit year. Again, for a 5-year pension payout it's $160.00 per month, and a 20-year pension comes with a payout of $640.00 per month.
Given both these two pensions we've mentioned so far, a 20-year payout is worth $2,840.00 a month, and we're not done yet. The third pension is the smallest pension from the IBEW. Effective January 1st, 2023 the payout is $5.50 per month of service. Coupled with the other two on a 20-year payout brings the total up to $2,950.00 per month.
The previously mentioned benefits are all part of the defined benefit pension plan, now we'll talk about the defined contribution part. With this plan a contractor pays $2.55 per hour into an annuity fund for you managed by EMPOWER. This annuity plan adds $5,100.00 in a 2,000-hour year to your account. This doesn't even account for the growth it will have in our funds. And unlike the vesting period for the pension, you are vested on every cent in this from the moment it is put in.
---
Travelling
If you want to travel around and get paid to do so, you're in luck. With the IBEW you'll also have the ability to travel to other regions that have open calls for work. There's an IBEW local covering everywhere in the US and Canada. Essentially, when you want to travel, you can find a local that needs help, and go to work. While on the road you will not lose any of your benefits. Your healthcare and retirement will continue to grow along your travels.
---
Life insurance
The IBEW has a long history of taking care of each other, including after they pass on. It was decided early on in our history that workers needed protection in all phases of their life. Henry Miller, the first President of the IBEW, died in 1896 without enough money for a decent burial.
Miller was not alone. In the early part of the 20th century, accidental electrocution among people employed in the electrical industry occurred with such frequency that many insurance companies refused to insure the lives of electrical workers. Others set the premiums so high that the typical electrical worker could not afford to maintain life insurance for his or her surviving family. In response to this dilemma, members of the IBEW established a fraternal death benefit association in 1922 whose essential purpose was to provide the named beneficiary of a deceased member a sum that might permit our member to be interred in a dignified manner.
That fraternal death benefit association (The Electrical Workers Benefit Association) was later merged in January 1992 with the IBEW Pension Benefit Fund following convention action.
Today, members of the IBEW participate in the IBEW Pension Benefit Fund through which they may later become eligible to receive a monthly pension benefit. Additionally, named beneficiaries of members may receive a $6,250 death benefit if death occurs by natural causes or $12,500 for those who die by accident. Members need only hold IBEW membership for six months for their named beneficiary to receive the death benefit.
On top of this benefit fund, the FMCP health insurance plan also covers an additional $10,000.00 in life insurance for active members.
---
Ready to start?
If this all sounds like your ready to start on a career path with safety and security at its core, contact us today. If you still have questions and want more information on anything, we still encourage you to reach out to our recruiter today at info@IBEW490.org.
Page Last Updated: Sep 248, 2022 (15:09:00)