Retiree News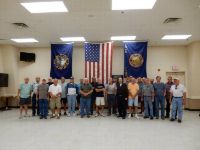 Retirees Monthly Meeting
1st Wednesday each month
9:00 a.m. at the Union Hall
Retirees:
After 22 years instructing with the JATC, Marcel Tancrede has called it quits and will soon be headed to where the winters are a little warmer.
On January 23rd, Marcel relinquished his chalkboard, cussin jar and third year class to Mike Mayo who has played an important role as a substitute for the past few years. Marcel's presence here at the school will be missed. He has influenced many apprentices over the years with his old school demeanor,
quick wit and knowledge of the trade.
On behalf of the JATC, we would like to thank you for all your years of time and effort in making the Training program what it is today. May you enjoy many, many years of retirement. -Jonathan Mitchell, JATC-Director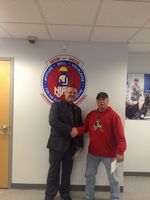 2021 Retirees Breakfast Sept 16th
We are pleased to inform our retirees that the 2021 Annual Reitrees Breakfast is scheduled for Sept. 16th 9 am to 11am, here at the hall. Please RSVP by September 1st by calling 603-224-4239 or emailing Donna Robie at donnamrobie@gmail.com Thank you and we can't wait to see you at the breakfast.

Page Last Updated: Jul 02, 2021 (13:25:34)