ABOUT US
About Us
The International Brotherhood of Electrical Workers Local Union 490 represents workers in the electrical construction, maintenance, and telecommunications industry.

The Objects of the International Brotherhood of Electrical Workers are:
To organize all workers in the entire electrical industry in the United States and Canada, including all those in public utilities and electrical manufacturing, into local unions,

To promote reasonable methods of work,

To cultivate feelings of friendship among those of our industry

,
To settle all disputes between employers and employees by arbitration (if possible),
To assist each other in sickness or distress,
To secure employment,
To reduce the hours of daily labor,
To secure adequate pay for our work,
To seek a higher and higher standard of living,
To seek security for the individual,
And by legal and proper mean to elevate the moral, intellectual, and social conditions of our members, their families and dependents, in the interest of a higher standard of citizenship.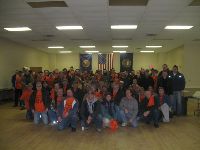 CONTACT NUMBERS
Business Manager Marco Lacasse - 603-224-4239 EXT. 1 Email - Marco.lacasse@IBEW490.org
Assistant Business Manager Nicholas Lydon - 603-224-4239 EXT. 2 Email - Nicholas.lydon@IBEW490.org
Recruitment Manager William Perry - 603-224-4239 EXT. 3 Email - William.perry@IBEW490.org
Benefits Director James Lukeman - 603-224-4239 EXT. 4 Email - James.lukeman@IBEW490.org
Apprenticeship Developer Eric Batchelor - 603-224-4239 EXT. 5 Email - Eric.batchelor@IBEW490.org
Office Manager Michele Horne - 603-224-4239 EXT. 8 Email - Office.manager@IBEW490.org
Officers & Boards
Officers and Staff:
Marco Lacasse
Business Manager/Financial Secretary
Nicholas Lydon
Assistant Business Manager
Andrew Hale
President
Daniel O'Neil
Vice President
William Perry
Membership Developement Manager
Mark Haywood
Recording Secretary
James Lukeman
Treasurer
Executive Board
Jarrod Barber
Drew Roberts
Nick Lydon
Joshua Warmoth
Ken Kleczek
Paul Stevens
Examining Board
James Burke-Michaud
Derek Wallace
Mark Haywood
Ronald Gagon Jr.
Meetings
Meetings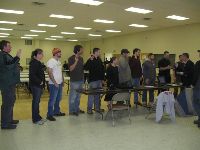 Monthly Union Meeting
1st Thursday each month
6:00 p.m. at the Union Hall
Retirees Monthly Meeting
1st Wednesday each month
9:00 a.m. at the Union Hall
Executive Board Meeting
3rd Thursday each month
6:00 p.m. at the Union Hall
Page Last Updated: Apr 11, 2022 (12:28:00)